We compared the average prices for 26 of the most common grocery stores to see which one was the cheapest. In this article, we will be looking at how Food Lion compares to the rest of the industry in terms of price.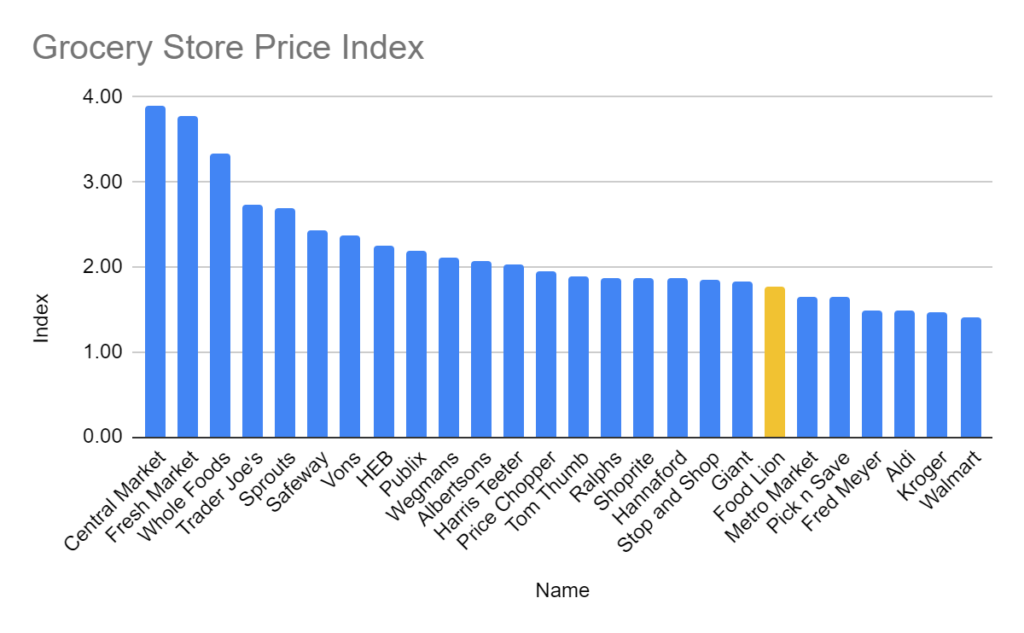 Is Food Lion Cheap?
Food Lion is ranked 16th out of 26 grocery stores listed in terms of average price, with an index number of 1.77. The lower the index number, the lower the average price of the store. In comparison to the cheapest grocery store, Walmart, which has an index number of 1.41, Food Lion is slightly more expensive.
However, Food Lion still offers competitive prices in comparison to many of the other grocery stores listed. Stores with higher index numbers, such as Whole Foods and Fresh Market, are significantly more expensive than Food Lion. Based on this comparison, Food Lion isn't the cheapest grocery store, but its prices aren't too high either.
It is important to note that grocery store prices can vary based on location and can change over time, so it may be helpful to compare prices for specific items at different stores before making a purchasing decision. Additionally, some stores offer special deals and discounts that can make them a more affordable option, even if their average prices are higher.